About Perkovich Law Offices
Meet Our Dedicated Sacramento Divorce Attorneys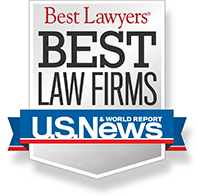 Perkovich Law Offices specializes in issues surrounding the dissolution of marriage. The firm, started by Don and Nancy and now with daughter Julia, has served California clients across Sacramento, Yolo, El Dorado and Placer Counties in family law matters.
Our firm does not handle high conflict child custody matters; however, does assist with mediated custody issues that arise in the context of a dissolution. Our attorneys will also work with associated custody counsel.
Learn more about the firm's Sacramento family law attorneys:
A Different Approach to Divorce
Perkovich Law Offices offers a variety of approaches to help people through the dissolution process in the manner that best suits them, whether it be through mediation, Collaborative Practice, structured settlements, private settlement conference, or litigation. These alternative avenues toward marriage dissolution offer clients numerous advantages and options to best fit their individual needs.
Why do clients continue to choose Perkovich Law Offices?
We are focused on a tailored, results-oriented approach to each case.
We place an emphasis on the attorney-client relationship.
We have earned a respected reputation in the legal community.
We have more than 40 years of combined legal experience.
We are industry-recognized and award-winning.
We have handled thousands of divorce cases.
If you are facing the end of your marriage and are curious to know what your legal options are, we invite you to call our offices today. Our attorneys can walk you through all available alternative divorce options.